Goal: Convert Third Party Delivery Orders to Pick-up Orders!
Incent pickup orders
Incent pickup orders implementing the strategies below:
Advertise that best prices are available on pickup orders through the ordering website
Provide discount codes for pickup orders
Temporarily include a free drink or dessert on pickup orders
Make special menus or combinations only available for pickup
Once the restaurant has identified how to drive customers to pickup, utilize O3's (Online Ordering Optimizer) messaging system to advertise the incentives!
Provide pertinent information on the welcome message. (See example below).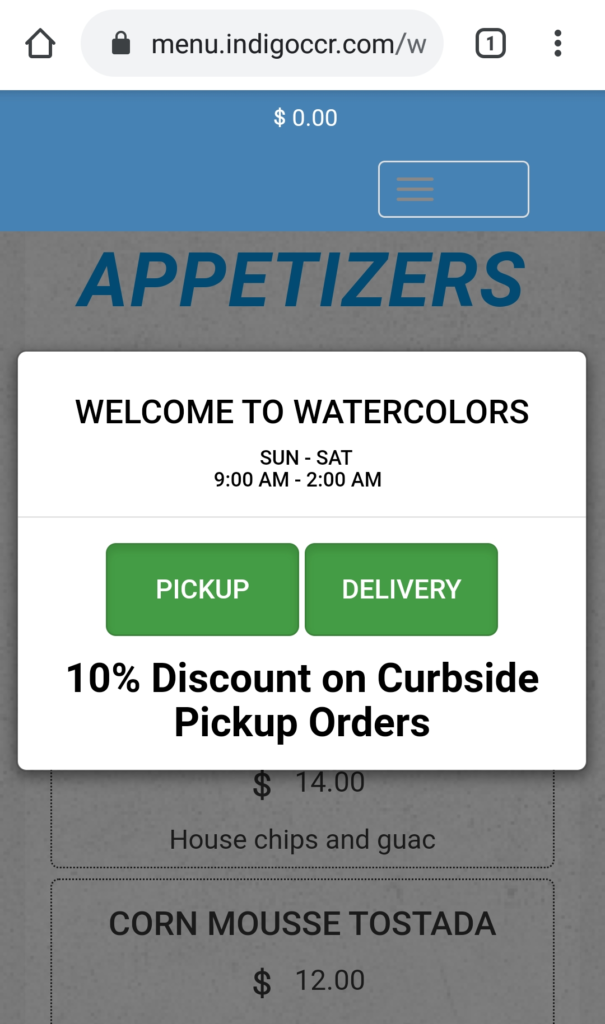 Additionally, you can also share the pickup incentives on your website, google posting, social media and more. Use your online presence to encourage customers to place pickup orders.
We can help you claim your business on search engines or social media if you have not done so.